Budget Chipless Athlete Tracking for your Race
---
Hello runners, race directors and fans! This is the product you have been waiting for!
LiveRunCast is a low budget tool to track athletes at your race. It's a great alternative to chip timing which can cost you $2000-$4000 per race.
Our CHIPLESS solutions does require a finish line operator (who simply types a bib and hits "enter" when they cross the line), but you will find it is MUCH cheaper that chipped solutions AND it is independent of the size of your race.  We don't penalize you for having too many runners!
Software only cost (you provide the operator) is a mere $675.  Approximate cost with operator for 50K is $1000, $1400 for a 50 Mile race and around $900 for a marathon or shorter distance. If your race details stay the same, the cost is substantially cheaper in subsequent years.
Note: Because our solution is chipless, all runners receive the same starting time.  They DO however, get an exact finish time as they cross the line.
For more information, check out the about, pricing and demo tabs. Feel free to contact us if you have any questions.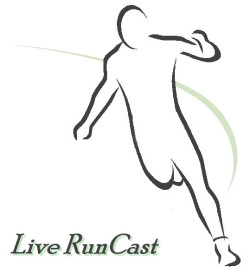 Upcoming Races

Into the Wild HPN Trail Running Championship - November 8th, 2014